Surfing on land.
Magnetic levitation motor brings more powerful output power with the speed of 20 miles per hour and more than 30°climbing degree. Lack of spindrift in life? It doesn't matter. We can make it by ourselves.
M3 makes the skateboard become a tool.
With the modular design, you can DIY following your heart. It can be modified and realize personal "transformation". You can experience more possibilities and travel freely.

Antiskid and abrasion resistant; strong grip effect
Thanks to the cooperation of world-famous brand-Cheng Shin Tire, It is adopted the customized tires into M3 with such features as skid proof, strong grip effect, wide tire design, which is suitable for the whole road conditions. It not only shows people's character but also ensures safety because it put an end to "explosion, leakage or breaking".
Let your heart guide you.
With the 2.4G handheld wireless remote control, you can control to go back or forth. It is time to let your hands control your own directions instead of pursuing of speed in online game world with hands.
If play, play differently.
M3 makes you move ahead both your body and spirit. To play with DIY spirit, your life will become more wonderful and energetic.
Being high elastic, shock absorption and going forward steadily
With the PU material damper mass, it can respond effectively to the bumpy road with stronger sense of control, so as to make glide safer and more smoothly. Because the front and rear wheels have been equipped with this device.
The design of double circuits and double main control chips.
Now, computers have 4 cores, and mobiles have 8 cores. Whether the self-balancing electric scooter falls behind? When other factories have remained as one circuit and one chip, we have realized the "dual-core" drive and protection system. We will continue to make progress to improve products and ensure safety.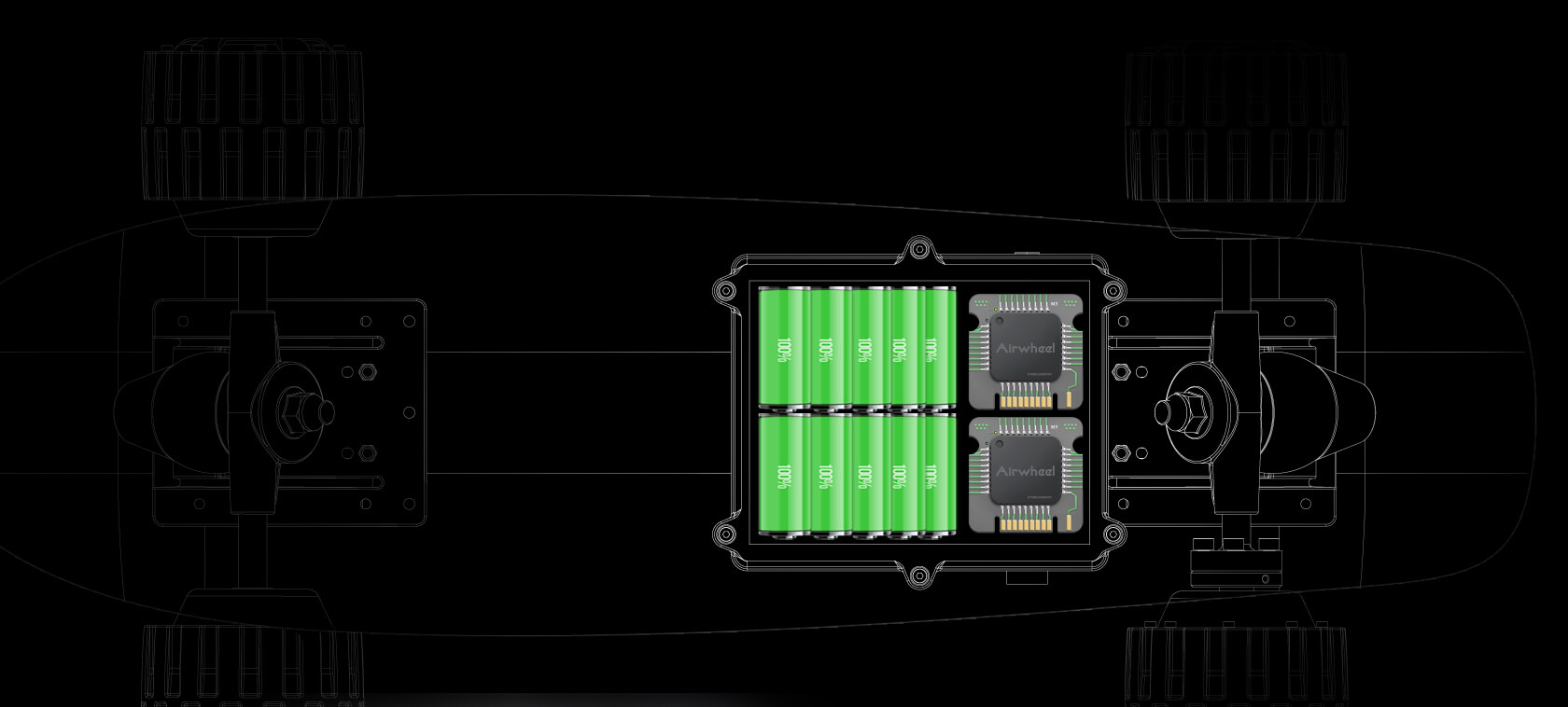 To ride unimpededly, to enjoy the perfect experience.
From the moment you start to use the M3, you will feel it is so different.M3 can make you lead a more brilliant life. When you set feet on it, you will feel excited. And all these is only the beginning. The deeper you understand M3, the more you'll find it is innovative in every aspect.

Remote control with infinitely variable speeds

Double battery protection boards.

Being high elastic and shock absorption

Magnetic levitation motor